When it comes to tooth replacement, you've got options. We're here to give you the facts that'll help you make the best decision. Read on to learn the difference between dentures and bridges, and see which option might work for you.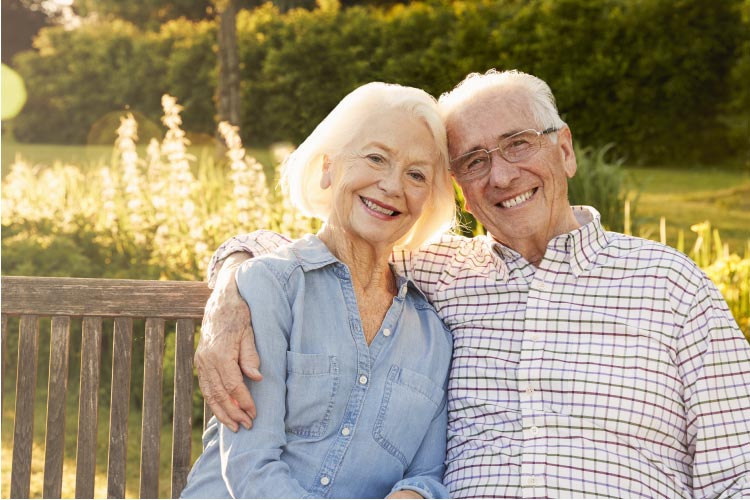 What Are Dentures?
Dentures are removable replacement teeth. They are generally made of a resin or acrylic material, and have a very natural, realistic look. Dentures come in partial and full options. If dentures are a good choice for you, the dentist will typically assess the mouth, take x-rays and molds to inform the fit of the dentures, and perform any necessary extractions in order for the dentures to be created and fitted.
Benefits
Modern dentures are realistic looking, comfortable, and easy to use. With proper care, dentures can last a long time, and they are also an affordable option. Dentures are also favored because they are truly a non-invasive solution to tooth loss.
What Are Bridges?
Dental bridges are used to bridge the gap between teeth caused by missing teeth. While dentures are typically used to replace a full set of teeth, a bridge can target a few missing teeth in a row. A bridge is typically held in place by a crown placed on the teeth that are on either side of the gap. Less common are cantilever bridges and resin bonded bridges.
Benefits
Again, bridges are a great solution for a gap created by one or more missing teeth. With good oral hygiene, a bridge will be able to last you 15 years or even longer. Not only will it be easy to eat and speak with a new dental bridge, but it will solve any issues you might have had on account of missing teeth.
Tooth Replacement at River Vista Dentistry
Still not sure which option is the best for you? It's not a decision we expect you to make on your own. At your next visit, we'll examine your mouth and talk to you about what will work best. You'll be on your way to a new and improved smile!