We know that convenience and dentistry aren't usually associated together, but at River Vista Dentistry, we are here to break the norm! It is one of our top priorities to give the patient the best dental experience available, and that means in every single aspect, including convenience.

Family-Block-Appointments
If you have a family, it can be hard to juggle everybody's schedule, and when you throw in a dental appointment, it's not always met with a sigh of relief. To accommodate all you busy parents out there, we accept family-block appointments. This allows you to bring the whole family together to receive treatment at the same time or back to back. This means you get to come in only once for every single member of the family! How's that for convenience?
Schedule a Family-Block Appointment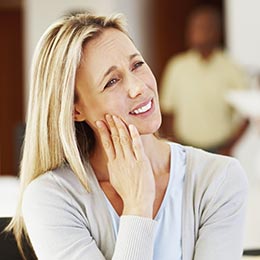 Same-Day Dental Emergencies
If you are in need of urgent dental care, call us immediately and we'll do everything we can to see you as soon as possible. We know that dental emergencies never occur when it is convenient for you to drop everything to seek help, so we schedule extra time in our day to accommodate dental emergencies. You shouldn't be in pain so call us right away!
Dental Emergency?
Convenient Scheduling
To better assist you and your personal schedule, we are open late every Wednesday and offer weekend hours. This means you can come see us after your workday — or work week — is over. Nobody likes to take time off from work when it isn't related to a vacation or something fun, so come in when it's convenient for you and we'll take care of you quickly so you can get home to your family faster!