Are you disappointed by the smile you see in the mirror or pictures? You don't have to live with crooked teeth, and with advancements in the orthodontic field, you don't even need to wear noticeable brackets and metal wires to get a straighter smile. At River Vista Dentistry, we offer two excellent options for straightening teeth that will give you the smile of your dreams, without sacrificing your comfort! The teeth straightening services we offer are:
These options offer wearers two different sets of benefits compared to traditional metal braces. With one, you speed up treatment time so you're ready to show off a new smile faster than ever before. With the other, your orthodontic treatment is nearly invisible because the "braces" are actually clear aligner trays. At River Vista Dentistry, we're proud to offer braces alternatives to our patients to help them get beautiful smiles they love showing off. To learn more about the benefits of a straighter smile, read through our blog post.
​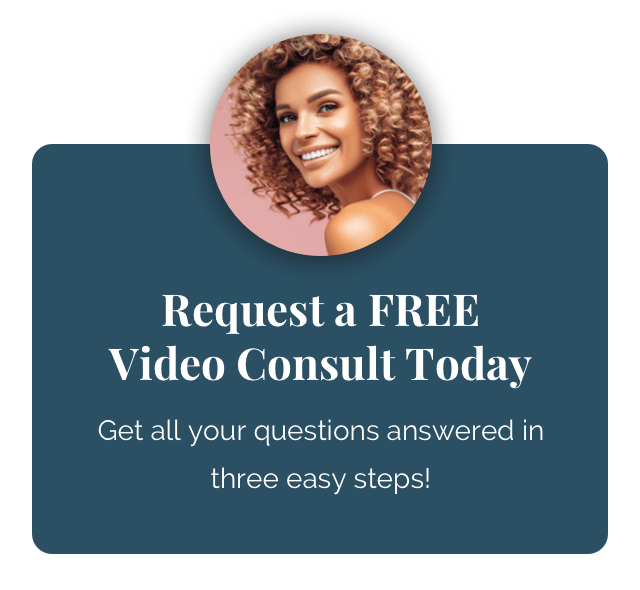 ​
Jump to FAQs

Six Month Smiles®
Six Month Smiles offers a revolutionary new method for straightening your teeth. With ultra-thin wires and tooth-colored or clear brackets that blend in with your teeth, Six Month Smiles braces are barely noticeable. The average treatment time is much shorter than conventional braces, so you'll be showing off a new smile in no time!
So how does it work? By using lower force than traditional braces and concentrating on the teeth that show when you smile, Six Month Smiles actually speeds up the alignment process. In fact, the average treatment time is only about six months! The lower force of the treatment also means a more comfortable and safe experience overall. Six Month Smiles gives you the option to have perfectly straight teeth by your next teeth cleaning! What are you waiting for? Schedule a Six Month Smiles accelerated braces consultation with Dr. Marshall today!
Schedule an Appointment

Invisalign®
Invisalign is very different from Six Month Smiles or conventional braces because it uses absolutely no wires or brackets. By using a series of custom made clear plastic aligners, Invisalign moves your teeth into place conveniently and safely. To begin the process, Dr. Marshall will work with you to design your ideal smile. We'll send this digital smile design to the lab. Your clear aligner trays are made from this design so that as you work your way through the series, you work your way toward your goal smile.
We love the many benefits that Invisalign clear orthodontics offers our patients. The clear plastic material means that nobody will notice you are wearing the aligners, and the smooth surface of the aligner trays won't irritate your gums or cheeks. The trays are also removable, which means you will have no food restrictions and can brush and floss normally. All you have to do is pop your aligners out at meal time or when it's time for your dental hygiene routine, and then pop them back in when you're done. It's so easy! As long as you're wearing the trays for at least 22 hours a day, your treatment should go as planned. We like to think of Invisalign as the clear solution for getting a straighter smile! Give us a call to learn more about Invisalign in Charlotte NC.
Frequently Asked Questions
How do I know which orthodontic option is right for me?
When you visit our office for a consultation, we'll perform a full-mouth examination, and we'll discuss your dental history, smile goals, lifestyle, and budget before we provide a treatment recommendation. We base our decision on each patient's specific needs and do our best to create a treatment plan that will give results that you're happy with and a smile that you love.
How much does Six Month Smiles and Invisalign cost?
A variety of factors contribute to the cost of your treatment. The severity of your alignment issues, your oral health, estimated treatment time, and more. When we decide on an orthodontic option for you (Six Month Smiles or Invisalign), we'll walk you through your estimated treatment costs and go over our financial options. We're insurance friendly, accept CareCredit® patient financing, offer cash and military discounts, and more. We'll work with you to fit a straighter smile into your budget!
What are the main differences between Invisalign vs. Six Month Smiles?
Invisalign is often used for patients with mild to moderate alignment issues, and the clear aligners straighten the entire arch of teeth. Six Month Smiles is a fast orthodontic option that focuses solely on straightening the teeth that show when you smile. During your appointment, we'll go over the differences in more detail and recommend a treatment based on your smile goals.