Dr. Marshall emphasizes routine examinations at a young age so that he can help your child's smile grow into a full and healthy adult one! Children are a lot more prone to cavities, so it is even more important to give them proper care and guidance. Plus when your child learns that the dentist is a safe and healthy place, they are much more likely to maintain their routine examinations throughout their life and won't develop dental anxiety. At River Vista Dentistry, we want give your children a solid foundation for a lifetime of healthy smiles.
Kid Friendly Amenities
We know that a dental office doesn't exactly give off fun vibes for children, and we understand that some of our younger patients may become anxious in new environments. To help your children feel relaxed and at ease, we included kid friendly amenities in our office.
Dr. Marshall and his team have a calm and friendly demeanor, and while your child is in the dental chair, we will gently explain exactly what is happening and why it needs to be done. We will talk about what it means to have a healthy smile and what happens when you neglect it. We want your child to leave feeling like they just had a fun experience and will look forward to the next time!
Schedule an Appointment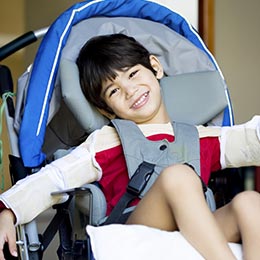 Calming Sedation
Sometimes your child might already be afraid of the dental chair and can't stop their nerves from kicking in. In these situations, we have calming sedation with nitrous oxide, or laughing gas, that will help your child relax and feel at ease. Nitrous oxide is safe for children and once it is removed, they will feel back to normal within minutes!
Children's Dental Trauma Guide
If your child experiences a dental trauma, call our office immediately if it's during our office hours. We set aside time in our schedule for emergencies because we know that timeliness is key to saving a tooth in an emergency. If it is outside of our office hours and the trauma has caused severe bleeding, or the trauma itself is severe (like a broken jawbone), go to your nearest emergency room or urgent care facility.
When should kids visit the dentist?
Ideally, your child should have their first dentist appointment around the time they turn one or when their first tooth grows in, whichever happens first. If your child has passed these milestones and hasn't had a chance to come see our team yet—don't worry! We'll be happy to see them in the near future. Routine dental visits from a young age help kids maintain healthy smiles and have a positive view of dentistry throughout their lives.
How can I help my child avoid cavities?
Scheduling biannual dental cleanings and exams and establishing a thorough at-home oral care routine will set your child up for oral health success. Additional preventive treatments, like dental sealants and fluoride treatments, can also be very beneficial for keeping the teeth healthy and keeping tooth decay at bay. Cavities can still develop despite your best efforts, so if your child ends up with one or more cavities, our team would be happy to remove the decay and place a tooth-colored dental filling.
When can kids start brushing their own teeth?
Generally, kids can start brushing their own teeth around the same time they learn to tie their shoes, which is usually around age five or six. This is because they usually develop the fine motor skills necessary to brush their teeth properly around this age. We still recommend watching your child while they brush their teeth to ensure that they are brushing and brushing well. It can help to turn oral care into a family activity by brushing your own teeth at the same time that they do!
Schedule an Appointment