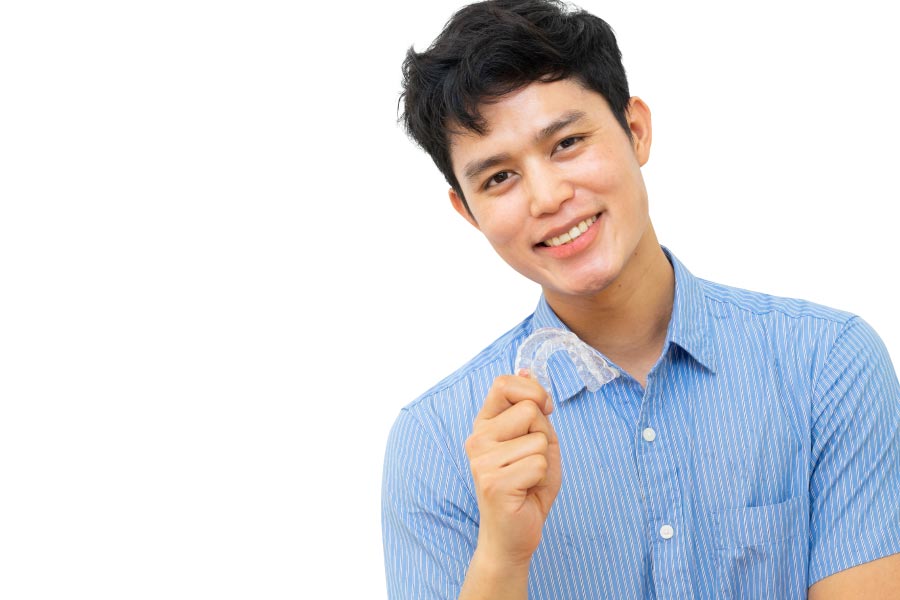 How quickly or not you can straighten your smile is a great question, but it's not one that has a simple answer. There are many different factors that affect the length of orthodontic treatment. As you plan your next steps toward a straighter smile, here's what you need to know.
Different Treatment Options
First off, there are many different ways these days that patients can go about straightening their teeth. Yes, there are the traditional metal braces with those familiar brackets and wires, but there are also options like Invisalign clear aligners and Six-Month Smiles. Braces can take anywhere from six months to two years. Invisalign often takes between six months and a year. As its name suggests, Six-Month Smiles can work in just half a year.
The Condition of Your Teeth Alignment
You may be thinking, okay then Six-Month Smiles it is! Not so fast… Choosing an orthodontic treatment option isn't just about choosing the fastest one. Depending on how much your teeth are misaligned, you may or may not be considered a candidate for one of the treatments. For example, braces can tackle severe teeth misalignment while Six-Month Smiles is best for people who only want to straighten the front teeth for cosmetic purposes.
Your Commitment
If you decide to go the Invisalign route, you should bear in mind that your commitment to the treatment plan affects how long the treatment overall takes you. This is because you can fully remove Invisalign aligners. Even if you can pop them out completely, you should still wear them for 22 hours every day in order to keep on track with the right tooth movements. Get loose with that requirement and you may find your treatment time stretching for longer than expected.
Straighter Teeth at River Vista Dentistry
If you have more questions about straightening your teeth and want to see what treatment option is best for you, schedule a consultation at River Vista Dentistry. We would love to help you on your path to a beautifully straight smile!