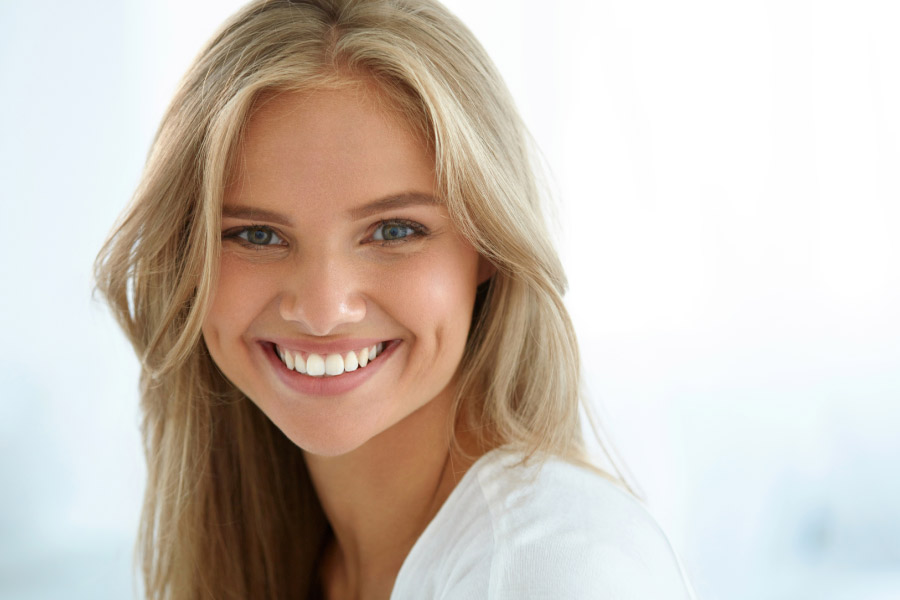 If you're unhappy with certain aspects of your smile, then you understand firsthand just how difficult it can be to feel confident when smiling or talking with peers. Our smiles play a crucial role in our self-esteem, which is why we believe everyone deserves to have a smile they love! At River Vista Dentistry, our goal is to help patients achieve their ideal smile through a variety of cosmetic dentistry options. Here are just some of the many ways that cosmetic dentistry can improve your smile:
1. Create a More Uniform Smile
A common complaint we hear about patients' smiles is that their teeth don't look uniform. Whether it's caused by mild tooth misalignment, natural wear and tear, more serious chips and cracks, or dental stains, cosmetic dentistry can help! To create a more uniform smile, we often recommend our long-lasting porcelain veneers. Veneers are durable porcelain shells that adhere to the front side of teeth. They can completely alter your smile's appearance from the shade to the shape to the length of your teeth!
2. Brighten Teeth
Teeth whitening is a quick and easy way to take your smile to the next level. It's not uncommon for teeth to become more yellow and dull over time, especially from teeth-staining foods and drinks and tobacco use. However, you shouldn't have to settle for yellow teeth. There are many teeth whitening options available to fit your whitening needs and your budget. We offer custom take-home whitening trays as well as in-house KöR Deep Bleaching.
3. Replace Missing Teeth
Missing teeth can wreak havoc on the look of your smile and even cause other teeth to shift around. By replacing missing teeth, you can regain a complete, youthful-looking smile. One of the most popular tooth replacement solutions is dental implant placement. Dental implants are small, titanium posts that replace the natural tooth's root. The implants fuse with the jawbone to create a base for natural-looking tooth restorations to connect to at the gumline.
4. Enhance Overall Appearance
No matter what cosmetic issues you have with your smile, cosmetic dentistry is an advanced field of dentistry that can make a huge difference. From small, minor corrections to complete smile makeovers, there's a cosmetic dentistry treatment for it all!
5. Boost Self-Esteem
We want you to be able to enjoy a smile you feel confident behind. It isn't just about the look of your smile but how it makes you feel. Cosmetic dentistry can help boost your self-esteem while also giving you the smile you've always dreamed of.
Ready to achieve a picture-perfect smile? Contact River Vista Dentistry today!