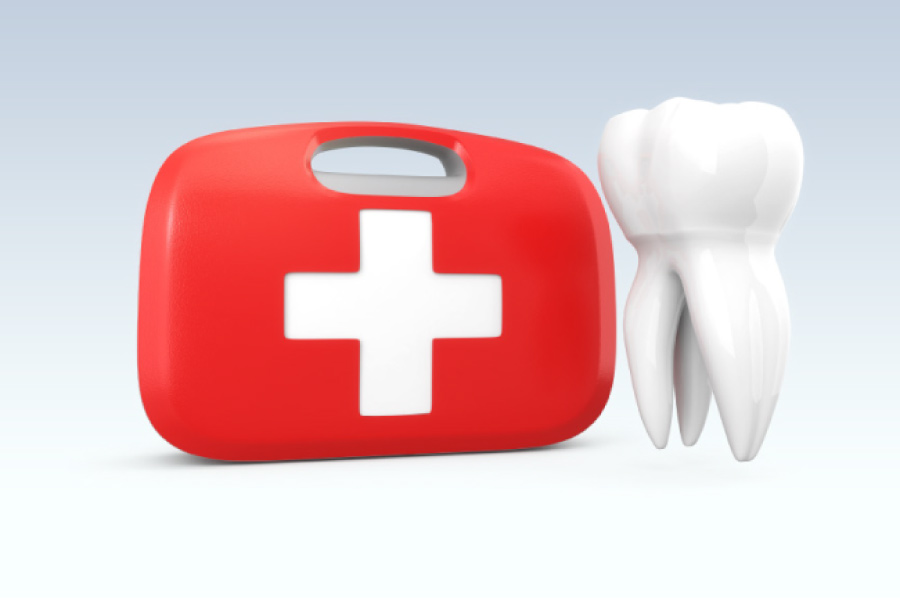 At River Vista Dentistry, we offer emergency dental appointments to help our patients find relief in unexpected dental situations. However, not every dental issue is an emergency. Below, we'll describe three situations that are actually dental emergencies and ones you should see your dentist right away for.
1. Broken or Knocked Out Tooth
You might break or lose your tooth while playing a contact sport or due to a freak accident. Sustaining a broken or knocked out tooth isn't just nerve-wracking, but depending on the extent of the injury, can be quite painful and damaging to areas surrounding the tooth. If you have a broken or knocked out tooth, you should call your dentist right away. Here's a tip: your dentist might be able to salvage your knocked out tooth if you preserve it in a glass of milk!
2. Broken Dental Device
A faulty dental device, like a broken retainer, bridge, or crown, for example, could bring on unexpected complications. It's best to contact your dentist right away to get your dental device fixed, especially if you risk experiencing further injury.
3. Extreme Bleeding or Swelling
Bleeding and swelling can be symptoms of a host of dental issues, including gum disease, decay, and complications after a recent dental procedure. If you are experiencing excruciating swelling and consistent bleeding, your issue is likely at a point where you must see a dentist in order to get the relief you need. As you wait for your dentist, you can use gauze to control the bleeding.
Affordable Emergency Dentist in Charlotte, North Carolina
You can't, and shouldn't, go through a dental emergency alone! If you are experiencing a dental emergency, please give us a call at 803-619-0969. Our beautiful office and state-of-the-art technology will put you at ease even during stressful situations.
If you are interested in other affordable comprehensive dental services, fill out our contact form. We look forward to caring for your smile!